Looking for the best stop on the astounding panoramic train, the Bernina Express? Visit sustainable Saint Moritz, Switzerland! Located in the Southeast corner of the country, this luxury alpine resort town is the perfect sustainable getaway. Fun fact: Saint Moritz was the birthplace of Alpine winter tourism (1864) and has hosted two Winter Olympics since!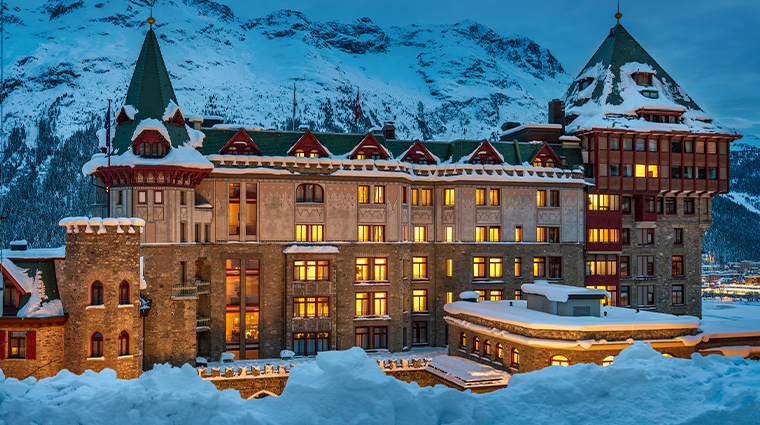 Badrutt's Palace is a luxury 5-star hotel with phenomenal views! Book a room overlooking the vast, snowy mountains, the city, or the surrounding natural landscapes. With the protection of the environment in mind, Badrutt's Palace switched to a sustainable heating system in 2006. This system uses an eco-friendly pump that pulls water from Lake Saint Moritz to function. This new system has saved 475,000 liters of heating oil and has reduced the hotel's CO2 emissions by 1200 tons! Not only does this magical hotel provide fantastic service and luxurious amenities, but it contributes to the significantly improved air quality of the Engadin region.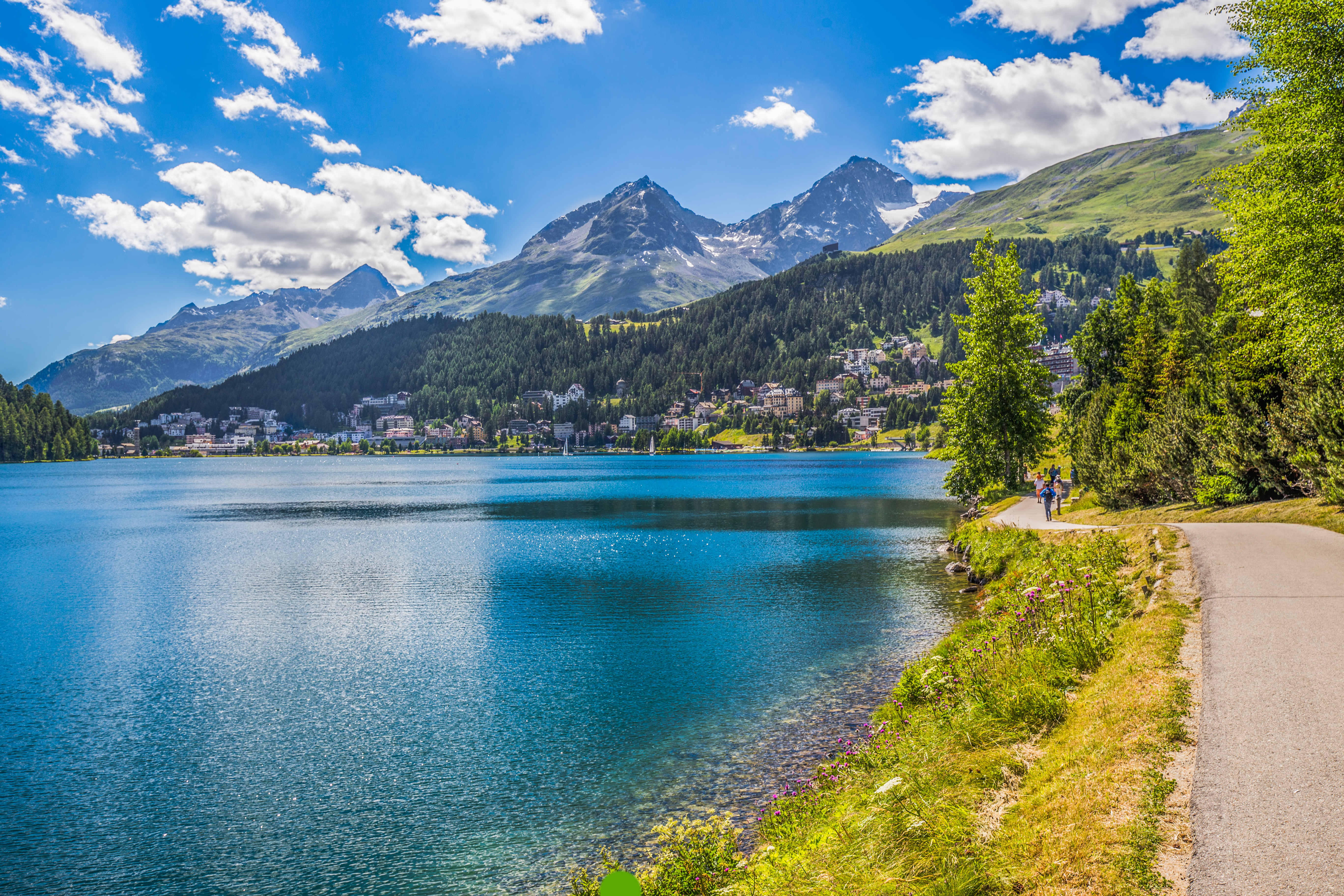 Lake Saint Moritz is a must-see when staying in the town! The circumference of the lake is about 5km and takes, on average, 75 minutes to walk. On this beautiful walk, you will feel the lake breeze blow through your hair as you look around at the lush mountains surrounding you. As you continue, you will pass small beaches and rivers running out from the lake. There is so much nature to take in, for instance, wildflowers bordering the paths and local wildlife. Some visitors stop by to bird watch – you will find great crested grebes, Eurasian coots, white wagtails, mallards, etc.
Sustainable Culture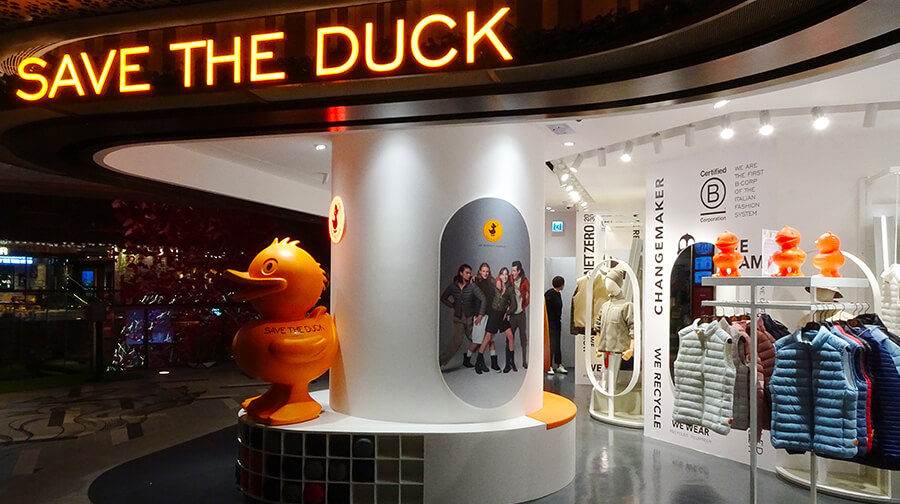 This sustainable, Italian clothing brand, Save the Duck, recently opened a flagship store in Saint Moritz. Their brand mostly sells jackets that are made from recycled materials and materials with a low environmental impact. The company has committed to protecting the environment to the best of its ability and to managing natural resources responsibly. They also give back 1% of their profits to companies that take care of the planet, annually.
Art and Design – NOMAD
NOMAD is a company that started with the intention of sharing a passion for art and architectural design around the world. At each location, the company sets up an exhibition focused on cultural art, design, and sustainability. At the Saint Moritz location, NOMAD hosts speakers who discuss sustainability and how to create art, furniture, and products while respecting the environment. If you are in St. Moritz and interested in the art community, attend the NOMAD event to learn more about the art and sustainability overlap.
If you are searching for your next adventure, be sure to consider taking the Bernina Express to sustainable Saint Moritz, Switzerland!
Visit Switzerland's tourist board, MySwitzerland, for more information!
~ Lily Frank